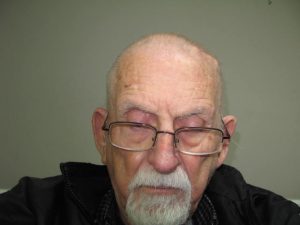 Here, at Brannum Real Estate you will find properties listed for sale across the USA which Ray Brannum feels are truly good buys. As a hobby Ray also develops web sites promoting medical marijuana and positive thinking. To learn internet marketing click on the Wealthy Affiliate banner.

This site has been developed to promote what Ray believes to be truly good real estate investments made available through national commercial multi listing services. The majority of the properties presented on this site are listed for sale with other Realtors, in which case, Brannum Real Estate would be your buyer's agent.

If Ray Brannum Real Estate has the property listed we are the owner's selling agent. If you are working with another real estate broker he is most likely considered your agent in any buying or selling transaction. However the laws allow an agent or broker, by your consent, to be a duel consensual agent for both the buyer and seller. In any real estate transaction you need to be aware of the agency status.

As a Realtor, active in the market, I am continually aware of properties that are not on the market but could possibly be purchased. So if you have an interest in a particular type of property let me help you find it. In this case, I would be your agent representing your interest alone. In the course of business there may be a question as to who Ray Brannum Real Estate is representing. This agency desires complete transparency and feels all parties to any transaction should be treated equally.\

On this site I may allude to a property that it is not listed for sale, but could possibly be purchased. The actual location of the subject property cannot be disclosed until I have an agreement with the proposed buyer to represent them. These properties are all investment properties

Ray Brannum is married to Jeanine Brannum to whom he has been married for 65 years. They have four children, Teressa Marson, John Brannum. Norma Kate Wolford and George Brannum. In that order.

Until age 80 Ray, at which time Ray contacted fungal meningitis, he owned two airplanes which he used to travel to commercial real estate appraisals assignments across Alabama. One was an open cockpit, aerobatic bi-plane which he used in the summer and the other was a four place single engine Piper that he used during the winter or bad weather.

His other hobby was motorcycles which he road in Iron Butt competition. Since meningitis destroyed his balance his hobby has been limited to working and constructing internet marketing sites.

Ray also works as a Certified General Appraiser, appraising commercial properties through out the State of Alabama. He has appraised almost any kind of real estate you can imagine. He has experience in IRS estate tax settlements, small business loans, divorce settlements and conservation easements. For appraisals please contact Ray or George at 256 572 1565. Email address is rdb@mindspring.com.

THE BRANNUM FAMILY

Jeanine is the office manager and attempts to keep Ray, John and George working. She is originally from Selma, Alabama. She is the second of four children born to Walter and Kate Wilkinson. She is a very independent woman having been raised with three brothers. She is a devout mother who always puts her husband and children first. Her hobbies are playing roulette on the computer and doing word puzzles. She has to dogs and one grand dog that have her trained.
Teressa Marson is a semi retired emergency room nurse in Detroit Michigan. She has two sons and five grandchildren.
Norma Kate Woflord is a third grade teacher at DAR School in Grant, Alabama. She is married to Sam Wolford. They have three children and two grandchildren.
John Brannum is a licensed Broker who has over 30 years experience in real estate sales. John is married to Cindy Upton Brannum. They have two children – one each – second marriage, and two granddaughters and one grandson. His hobbies are hunting and working.
George Brannum is also involved in Brannum Real Estate. He is a certified Residential Real Estate Appraises and is FHA approved. Since Ray has to use a walker he does the measuring and picture taking for Ray's appraisals.
George is the father of two beautiful girls and one precious son.
Thank you for visiting our web page. If you have any type property which you would like to buy or sell please contact me "Ray Brannum" at 256 572 1565. Email rdb@mindspring.com.